Lumbar + Cervical Spinal Decompression
You May Have a Non-Surgical Option
Does this describe you?
Chronic Back & Neck Pain
It never fully dissipates no matter what you do. Over time, your low back and neck pain seem to get progressively worse.
Back Surgery has been suggested
Not ready for surgical procedures and you're looking for non-surgical solutions to your back and neck pain.
Herniated or Deteriorated Discs
Your disc health (or lack thereof) has disrupted daily activities and completely halted lifestyle activities you used to enjoy.
Sciatica Pain and Discomfort
Your pain is affecting your back, hip, and outer side of the leg and is likely caused by degeneration of an intervertebral disc.
Surgery is not the only option. Check this before you get surgery.
I have NOT had back surgery in the last 6 months
I have NOT had a recent spinal fracture
I have NOT had a spinal fusion in the area of complaint
I do NOT have a current cancerous process
I do NOT have severe osteoporosis
After the first session it already felt better. It just kept getting better and better.
DRX9000 Spinal Decompression Treatment
A Non-Surgical Solution
Learn about your spinal column, the associated issues causing your pain and how the DRX9000 Spinal Decompression helps to alleviate those problems bringing relief to your pain.
1. Consultation
Complimentary consultation with one of our decompression certified doctors to determine if you are a candidate for cervical or lumbar spinal decompression.
2. Treatment Protocol
Typical treatment protocol is 3 times a week for 10-20 sessions and each session is 30-45 minutes. Protocols based on patient history and condition. 
3. Relief
Pain relief varies and can be immediate after the first session.  It is also possible that it might take 2-3 weeks to see substantial improvement.
4. Strength
After approximately 2 weeks and with a 50% reduction in pain, you will begin a stretching and strengthening program at home provided by your decompression doctor.  
What to Expect
Spinal Decompression
The DRX9000 has been cleared by the FDA to treat herniated discs, buldging discs, degenerative disc disease, and posterior facet syndrome.  Research and doctors have reported a high success rate in treating these conditions.  This video explains what your spinal decompression treatments will entail.
This treatment may be new to you.
Frequently Asked Questions
It's normal to have questions and concerns. Here are some common ones we hear from our patients.
How long do treatments take?
Typical treatment protocol is 3 times a week for 10-20 sessions and each session is 30-45 minutes. Protocols based on patient history and condition. 
Are treatments painful?
No treatment is not painful, in fact some patients fall asleep and are very relaxed during the decompression session.  The DRX9000 decompression  has specific settings based on your weight and spinal levels that adjusts throughout the session to safely and comfortably decompress your spine. 
How long until I start to get relief?
Relief can be immediate or take a few sessions but you will be working with your decompression doctor and trained decompression staff to make sure you are on the right track to at least a  50% pain reduction (or more) in approximately 2 weeks.
Will I get full recovery?
Results will vary based on the condition you present with and your initial consultation with a decompression doctor will discuss your prognosis and expected outcome.  If you are determined to be a decompression candidate then the outcome for decompression with the DRX9000 is up to a 90% success rate for patients and ultimately prevents the need for spinal surgery. 
Will I have to come forever?
The goal of spinal decompression is to take pressure off the spinal nerves and open the disc space and then follow up with a strengthening and stabilization program to maintain your successful decompression outcome.  Your responsibility is to maintain movement and a healthy lifestyle along with stretching and spinal exercises.  Any follow up treatment will depend on the severity of your initial findings and your participation in the process. 
Real Results
Many many stories of unresolved back pain. You might relate to their compaints and frustrations.
""Out of a 1-10, the pain was a 10. Basically, my life was laying in a bed and being completely miserable. After the first treatment, I slept all night long.  I hadn't slept a full night in over a year. I knew something had changed in my body and I was going to find success."
"I was a law enforcement officer and I injured my back several times while on duty.  It progressively got worse. After being treated on the DRX, I have no pain at all and I feel like I can resume my activities 100%.  It's the best treatment I've had for my back to date." 
"It [the pain] was unbearable.  I couldn't sit. I couldn't get up. I couldn't drive. I wasn't living my life. The end result was perfect.  I was excited from the first day on. I feel like my old self." 
Call to set up a free consultation with one of our doctors to see if you are a candidate.
We are excited for you to find freedom from your pain.
Spinal Decompression Resources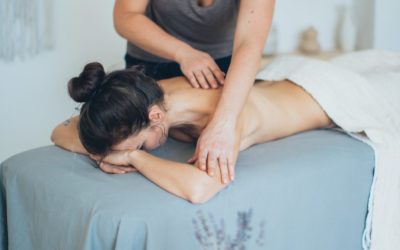 While massage therapy will not benefit every condition, when performed by a highly skilled licensed massage therapist, there are definitely many it can. We live in a very stressful world these days, and it is no secret that the past couple years haven't helped...