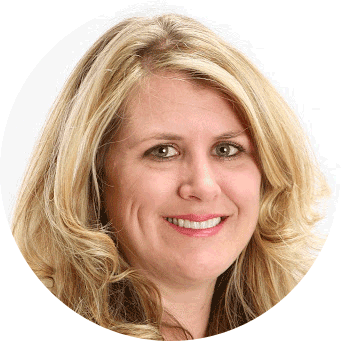 Dr. Katie Greeley
DC, CCCAP, WEBSTER CERTIFIED
Dr. Katie Greeley, is a Doctor of Chiropractic with a Certification in Pediatrics and Prenatal Family Wellness. She has been married to her high school sweetheart for more than 25 years and has two children. Both her children are in college at Texas Tech "guns up" pursuing their dreams. She has made some great friends in the neighborhood and enjoys grilling, hiking, hanging out on the lake, and playing pickle ball.
She graduated from Cleveland Chiropractic in Los Angeles in 1999 with Bachelors in Human Biology and a Doctorate in Chiropractic. Dr. Katie has earned her 180 hour certification in Chiropractic Pediatrics in 2010. In her 20 plus years as a Doctor she has written several articles for health care magazines, a couple of chapters in a book titled "The Art of Being Healthy" and lectured at many schools, businesses, and conferences. One of her greatest joy is helping families stay healthy with complete family wellness care including adjustments, nutrition, and education.
She is one of the few chiropractors in the area that specializes in pre-natal chiropractic and pediatrics. She practices various techniques which address both the vertebrae and the surrounding muscles. She looks at not only the postural imbalances but also the nervous system imbalances with the state of the art computerized surface EMG and thermal scanner. With her 20 plus years of experience with the Webster technique for pregnant moms as well as being certified to take care of infants and children in their various stages of development she is highly qualified to address many areas of child development imbalances. She enjoys taking care of families in her community with her specialized training to address the functional and nutritional needs and to individualize each treatment plan to better serve her patients and their families.
A Chiropractic checkup could be one of the most important checkups your children will ever have! The spine and structural system protect billions of nerve fibers that send messages and energy to every part of their bodies.
She is excited to be a part of Backbone Wellness Center as their office vision to take care of the whole person and not just the symptoms aligns with the holistic and healthy envision Dr. Greeley has for her own patients.