Experience the power of informed, caring touch
We pride ourselves on offering a unique team of therapist with distinct specialities and one common goal: customized massage techniques to gain the maximum therapeutic benefit. Each client is unique, just as the touch of each of our therapists is different. Our friendly staff will assist in pairing you with the right therapist. Restore balance to not only your body, but also your mind.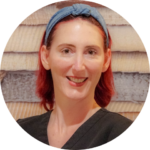 Rachel Carter
Licensed Massage Therapist
Rachel graduated in 2007 from The Lauterstein-Conway school of massage in Austin, Texas where she received her massage foundation in Swedish, Sports, structural work and Myofascial Release.  She then began to learn Craniosacral Therapy in 2008 through the Upledger Institute, the gold standard in Craniosacral training. Her style is slow, nurturing and deep, intertwining awareness of the craniosacral rhythm with deep manipulation of the body's fascia.  Consequently, pressure may range from light to profound and allows space for unwinding when the cranial rhythm pauses. Rachel is also knowledgeable in the areas of lymphatic drainage, reflexology and acupressure, and is qualified to work with special populations such as children, pregnant women and the elderly.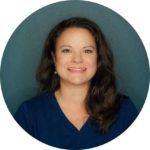 Yvette Lejeune
Licensed Massage Therapist
Yvette has devoted her life to promoting health and wellness. With over 16 years working as a medical massage therapist, Yvette offers many different techniques including deep tissue massage and myofascial release, structural assessments, Swedish massage, trigger point therapy, sports massage, prenatal and postnatal massage, manual lymph drainage, oncology massage and scar tissue reduction. She is also a registered yoga instructor. Yvette prides herself on educating her patients with not only understanding the source of their pain, but also the management of it. She develops and customizes her massage therapy sessions integrating techniques in accordance with client needs.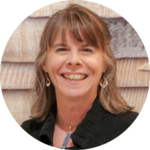 Brenda Young
Licensed Massage Therapist
Brenda is a seasoned massage therapist, with 25 years experience in clinical, sports, and spa massage. Combining therapeutic methods with relaxation techniques, she tailors each session to meet the needs of the client. Based on the client's preferences, Brenda can offer an eclectic blend of modalities including Neuromuscular Therapy, Craniosacral Therapy, Myofascial Release, Sports Massage, Trigger Point Therapy, Swedish Massage, Lymphatic Massage, Prenatal Massage, and Myopractic Massage (postural/structural assessment and correction).
She is continually growing her practice with advanced therapeutic services for the body, mind, and spirit. Her warm and gentle nature is evident as she delivers a massage that leaves the client feeling completely relaxed and energetically aligned.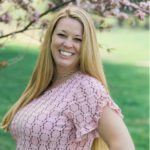 Karoline Eubanks
Licensed Massage Therapist
Karoline Eubank graduated from the Utah College of Massage Therapy in Denver, CO in 2005 and has worked with organizations such as the NBA. Her extensive knowledge, passion and experience in massage translates into a unique ability to customize a therapeutic program to cater to your specific needs, helping you reach your goals!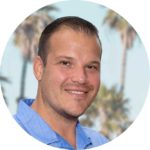 Ryan Maracle
Licensed Massage Therapist
Ryan was born and raised in Arizona where he was able to surround himself with doctors, physical therapist and pro athletes of many different sports. Ryan has been a therapist for over 8 years specializing in medical, sports and structural integration therapy. Ryan has focused his practice on evaluating, identifying and treating injury and dysfunction in the body. His work is best described as a very deep, specific therapeutic massage.
In the beginning of his career Ryan had volunteered his time to work multiple IronMan Triathlon events building a clientele of pros and weekend warriors alike. In 2015 Ryan was hand selected to provide therapy services for multiple MLB baseball players during spring training in Arizona. In the years prior to moving to Austin, Ryan was part of a small team treating local NFL players in Arizona. Over these years Ryan developed a passion for treating and understanding the body and his role in helping his clients live a happier and pain free life.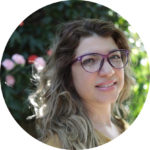 Yuneisa Rodriguez
Licensed Massage Therapist
Yuneisa graduated from Therapeutic Massage and has been working as a masseuse for more than 6 years. It is her passion and her life to relieve, heal and transmit security and confidence through therapeutic massage. According to her, after receiving this massage, it is like going back to being born. She works to eliminate stressors carried throughout life which allows a healing response via a holistic system suitable for each person according to their physiology and the body's response to healing.
Her background studies, teaching and certification in osteopathy benefit her patients greatly through the integration of osteopathy and massage thus tackling the musculoskeletal system. This joint muscle interaction during the massage is evident in her work.
Main areas of expertise: Deep tissue, myofascial tissue, discomforts and tensions of all the vertebral muscles, stretching combined with passive mobilizations, visceral techniques for the treatment of the muscles of the abdominal organs, treatment for the cranial Primary Respiratory Movement.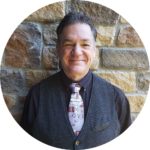 Rick
Licensed Massage Therapist
I am Rick to all of my patients and I have been a Texas Licensed Massage Therapist since December of 1999. I have also been a Texas Licensed Massage Instructor since August of 2001. Both of these positions have been very fulfilling in my tenured careers as a Therapist and Instructor. I have a deep passion for my work and a genuine sincere interest in all of my patients I work on professionally and privately. I have studied and mastered numerous massage modalities (styles) and various beneficial techniques of massage. I am most passionate about medical and orthopedic styles of massage.
You could say I literally fell into my career. I had a work related accident, that resulted not only in the worst pain I have ever experienced in my entire life; which led to my eventual surgery but it was also the unforseen catalyst that led me into my current position and why I have such a strong desire to see people healed. I have known and experienced extreme levels of muscular and skeletal pain and thus I have an intimate understanding of how pain propagates through the body as it increases in its intensity.
Through my professional and personal experiences, my numerous and varied trainings, and my meticulously professionally developed skills I have developed and originated not only my own style of massage but I have also developed and originated my own technique of massage which I call Myokinetic Therapy ©. Within my technique, I included various aspects of numerous massage techniques and modalities blended smoothly together to decrease musculoskeletal pain, improve Range of Motion (ROM) and to restore the natural homeostatic functions of the human muscular and skeletal systems. In my massages, I teach my patients as I massage because I believe knowledge is the beginning of all healing. It was my acquired knowledge from varied sources and experiences that led to my eventual life long healing which I now share with my patients through my chosen profession which I dearly love: Massage Therapy.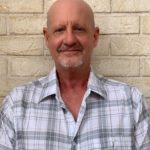 Kevin Trybalski
Licensed Massage Therapist
As a former professional ballet dancer for over 13 years, Kevin appreciated how massage therapy was beneficial to his career and developed a passion for the healing arts. After his dance career ended, he enrolled in massage school graduating from Austin School of Massage Therapy in 1995. He immediately joined The Body Therapy Center which introduced him to the world of competitive athletics. He has since worked on numerous professional and collegiate athletes from around the world. This influenced Kevin to participate and complete several Ironman distance triathlons and marathons.
Kev not only focuses on sports and deep tissue massage but has a strong knowledge of body mechanics, trigger point massage, anatomy, active release therapy, graston, neuromuscular therapy, active assisted stretching, lymphatic drainage, and cupping. He is noted for performance excellence and contributions to his client's success and well-being.

Amanda Friedrich
Licensed Massage Therapist
Amanda has been a Massage Therapist since 2007. During her 14-year career she has provided pain management and increased mobility for pro athletes from the Oakland Raiders and the Sacramento Kings, helped patients with autoimmune disorders to achieve a better quality of life, and provided relief and recovery for those who have suffered serious injuries due to auto or various other types of accidents. Amanda's passion for healing has led her to train and specialize in many different modalities throughout her career, including Craniosacral Therapy and Reiki. She customizes each session by evaluating your individual needs based on your medical history and checking your physical patterns to help determine if your condition is acute or chronic, and if it stems from stress, physical or emotional trauma, or environmental factors.
Introductory Massage Special
Enjoy your first 1-hour massage for $70! Special applies to Deep Tissue, Sports, Pre-natal, Rehab/Stretch, Oncology and Swedish massage.
Annual Membership
Deep Tissue, Sports, Swedish
60 mins | $70/monthly
90 mins | $105/monthly
Deep Tissue, Sports, Swedish, Prenatal, Rehab/Stretch, Oncology Massage
30 mins | $65
60 mins | $89
Series of three – 60 mins | $240
Series of six – 60 mins | $450
90 mins | $124
Series of three – 90 mins | $345
Series of six – 90 mins | $660
120 mins | $175
Membership Add On Pricing for Specialty Massage $30: 
Craniosacral, Lymphatic, Structural Medical Sports Massage
Craniosacral, Lymphatic,Structural Medical Sports, Energy & Body Work (Energy & Body Work requires 2 hours for initial session, subsequent visits are 90 mins)
60 mins | $110
90 mins | $145
120 mins | $195
Series of three – 60 mins | $315
Series of six – 60 mins | $618
Series of three – 90 mins | $420
Series of six – 90 mins | $828
Additional Add On Pricing (available to members and non members):
Cupping $25
Hot Stone $15
CBD oil body treatment $20
Deep Tissue
Aligning deeper layers of muscles and connective tissue, slower movement, deeper than traditional massage pressure, concentrated on areas of tension and pain.
Sports
Deep muscle work, realigning muscle fibers and connective tissue. Regular sessions will increase joint mobility and flexibility, and reduce the risk of injury during exercise.
Swedish
Relax the entire body by the muscles being rubbed with long gliding strokes in the direction of blood returning to the heart.
Craniosacral
This bodywork is very relaxing and is a wonderful way of preventing disease.  It is done over the clothes and uses light pressure. CST works with the structures of the body to remove abnormal tension and strain on the central nervous system which improves function.  The technique enhances cerebrospinal fluid circulation in your craniosacral system which helps your body bring nutrients to your brain and nervous system and carry away waste products.
Structural/Sports/Medical Massage
A structural medical massage is the mobilization of the soft tissue to release the muscle.  This prevents or heals sports injuries and improves healing. The therapist has broader medical knowledge and a specific approach to target injuries.  Great for athletes and those with highly restricted muscles.
Lymphatic
Encouraging lymph flow in the body with gentle pressure and pumping movements towards the direction of the lymph nodes throughout the body. The lymph is part of your immune system and helps fight infection when working properly.
Oncology
Oncology massage is an approach to massage therapy based on both compassion and specialized massage treatments to help people manage their experience with cancer. Benefits include improved relaxation, sleep, and immune function as well as relieving anxiety, pain, fatigue and nausea.
Prenatal
Relax tense muscles, ease sore spots, improve circulation and mobility, specifically tailored to the needs of pregnant women and their changing bodies. Best given while lying on your side propped up by pillows. Neck and shoulder massage is a safe sitting-up option.
PT/Rehab/Stretch Therapy
A targeted session to improve range of motion, release shortened
muscles and rehab postural imbalances.This is a stretch release
activation technique that also incorporates education on how to
stretch and maintain better body alignment.