Experience the power of informed, caring touch
We pride ourselves on offering a unique team of therapist with distinct specialities and one common goal: customized massage techniques to gain the maximum therapeutic benefit. Each client is unique, just as the touch of each of our therapists is different. Our friendly staff will assist in pairing you with the right therapist. Restore balance to not only your body, but also your mind.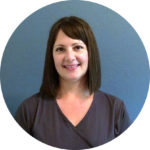 Renee
Licensed Massage Therapist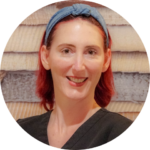 Rachel Carter
Licensed Massage Therapist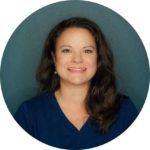 Yvette Lejeune
Licensed Massage Therapist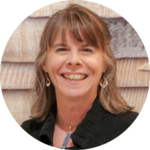 Brenda Young
Licensed Massage Therapist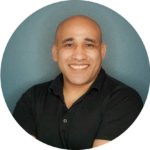 Sonu
Licensed Massage Therapist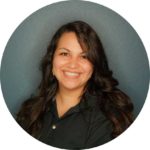 Allyson Goldstein
Licensed Massage Therapist

Renee
Coming from a high-stress corporate background, Renee discovered how powerful Massage, Craniosacral and Reiki helped her navigate her own wellness journey. So much so, she left her career and began a new one in the modalities that changed her life and relationship to her body and the innate wisdom it holds. A graduate of The Lauterstein-Conway Massage School and Upledger Craniosacral, Renee also found Cupping, which lit her heart on fire. If your curious what the buzz about cupping is about, ask her for a free demo during your massage!  
Specialties: Deep Tissue, Swedish Massage, Trigger Point therapy, Cupping, Craniosacral and Reiki. Renee wants each of her clients to feel heard and responded to.
Personal Interests: insatiable book reader in both body work and personal/spiritual development, hiking and her 2 amazing boys.
Allyson Goldstein
Licensed Massage Therapist
Since an early age, Allyson felt drawn to Massage Therapy. She graduated from Lauterstein-Conway School of Massage in 2016. There she studied different techniques and massage styles such as Deep Tissue, Swedish and Sports Massage. Over the years she has especially come to love working with people who suffer from headaches, tmj, limited range of motion and much more. She loves the challenge of a stubborn muscle that needs extra work. Allyson has a strong passion for massage therapy and truly believes that it can be used to help us in so many different ways!
Introductory Massage Special
Enjoy your first 1-hour massage for $58! Special applies to Deep Tissue, Sports and Swedish massage.
Annual Membership
Deep Tissue, Sports, Swedish
50 mins | $58/monthly
80 mins | $93/monthly
Deep Tissue, Sports, Swedish
30 mins | $48
50 mins | $73
Series of three – 50 mins | $204
Series of five – 50 mins | $315
80 mins | $108
Series of three – 80 mins | $309
Series of five – 80 mins | $490
110 mins | $158
Craniosacral, Hot Stone, Lymphatic, Oncology, Prenatal
30 mins | $63
50 mins | $93
Series of three – 50 mins | $264
Series of five – 50 mins | $415
80 mins | $133
Series of three – 80 mins | $384
Series of five – 80 mins | $615
Deep Tissue
Aligning deeper layers of muscles and connective tissue, slower movement, deeper than traditional massage pressure, concentrated on areas of tension and pain.
Sports
Deep muscle work, realigning muscle fibers and connective tissue. Regular sessions will increase joint mobility and flexibility, and reduce the risk of injury during exercise.
Swedish
Relax the entire body by the muscles being rubbed with long gliding strokes in the direction of blood returning to the heart.
Craniosacral
Craniosacral therapists can most easily feel the CSR in the body by lightly touching the base of the skull or the sacrum. They feel for disturbances in the rate, amplitude, symmetry, and quality of flow of the CSR. A therapist uses very gentle touch to balance the flow of the CSR. Once the cerebrospinal fluid moves freely, the body's natural healing responses can function.
Hot Stone
A natural therapy in which warmed stones are positioned on parts of the client's body to maximize the therapeutic benefit. Overly tense muscles can hinder the massage procedure, so if your muscles are extremely tight or stiff, the heated stones may provide the extra relaxation you need for the massage to be beneficial in releasing tension and easing sore muscles.
Lymphatic
Encouraging lymph flow in the body with gentle pressure and pumping movements towards the direction of the lymph nodes throughout the body.
Oncology
Oncology massage is an approach to massage therapy based on both compassion and specialized massage treatments to help people manage their experience with cancer. Benefits include improved relaxation, sleep, and immune function as well as relieving anxiety, pain, fatigue and nausea.
Prenatal
Relax tense muscles, ease sore spots, improve circulation and mobility, specifically tailored to the needs of pregnant women and their changing bodies. Best given while lying on your side propped up by pillows. Neck and shoulder massage is a safe sitting-up option.