Beautiful skin starts within.
Take the journey!
Let Osmosis Pür Medical skin care products, along with your dedicated esthetician, show you how science and nature can change the way you look at skin care!
Through a combination of holistic and innovative products, Osmosis addresses common concerns on a cellular level without the use of harsh chemicals.
Weather conditions, environmental effects, sun and over processing can create inflammation in the skin, thereby causing premature aging. The philosophy of Osmosis is to treat the skin from the inside out and heal any inflammation.
Feel the difference in your skin with our certified organic and botanical facials!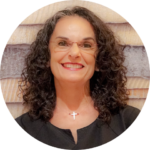 Linda Jenkins
Esthetician
Skin Consultation
At BackBone, our first priority is YOU! That's why we offer a free thirty minute skincare consultation. During this consultation your skin care therapist will take a thorough history of health, diet, familial skin issues, and current products being used. The consultation includes cleansing and analyzing the skin, and ends with a demonstration on how to properly apply the products.
30 min session | Recommended for New Clients
Custom Facial
All skin is not created equal. That's why a customized treatment may be just the right fit for you. This treatment specifically addresses the needs of your skin at the time, whether you have sensitive, aging, or acneic skin, ensuring maximum benefits with glowing results. After analyzing your skin, your skin care therapist will determine the best combination of products to ensure optimum results. Double cleanse, enzyme exfoliation, steam, extractions if needed, and warm towels will prepare your skin for the ultimate treatment experience followed with an organic mask. A facial massage including the décolleté, neck, and shoulders will leave you in a state of pure relaxation.
Session | $110
Facial Infusion/Dermal Rejuvenation
A revolutionary non-chemical peel delivering long term skin benefits using the most potent Vitamin A to gently resurface the skin. Complete rejuvenation through skin remodeling, increased circulation, boosts immunity and hydration without the inflammation. High-dose active ingredients travel deep into the skin through liposomal delivery. An infusion of innovative ingredients will create a healthy glow while addressing any troubled areas. The dermis (the deep layer of skin) is where the majority of aging and skin conditions occur. Because of this, deep absorption is critical for true skin transformation.
This is not your traditional peel. It is a very relaxing treatment using warm towels and finishing with a specialty organic mask.
*It is recommended to be using Osmosis Vitamin A for four weeks prior to this treatment. However, this treatment can be customized for those who have not used the vitamin A.
*No facial waxing 24 hours prior to this treatment.
*This treatment may be repeated every 3-4 weeks not to exceed 12 in a year. Best results are seen with a series.
Session | $135
Series of Six | $689
TAMA Blue Onyx Microcurrent Treatment
TAMA Blue Onyx microcurrent treatment is a form of massage using very low levels of electrical current, triggering the body's natural cellular repair mechanism. Used as an anti-aging tool, it can diminish the appearance of fine lines and wrinkles by toning and rejuvenating the facial muscles. This process stimulates the production of collagen and elastin. The effects are immediate and cumulative. This uplifting therapy is preventative, as well as corrective. The patented technology measures each person's unique tissue composition and adapts the stimulation to optimize the treatment at the specific depths of the face.
Treatment begins with a double cleanse, enzyme exfoliation and warm towels. A specialty serum and active powders are applied and the transformation begins. Tight muscles in the face and neck will immediately melt away. It's the ultimate relaxation. For best results a series of treatments is recommended to achieve your optimum results. The number of sessions depends on the client's age, ethnicity, skin condition and lifestyle. In some cases a single treatment session shows visible results. For long lasting results and muscle reeducation, weekly, bi-weekly or monthly maintenance sessions are recommended. All treatments can be added to your monthly facial.
Session | $145
Series of six | $749
Series of eight | $944
*all series must be used on a once a week or twice a month basis
Waxing Services
Brow Shaping | $30
Brows | $18
Upper Lip | $15
Lip/Chin | $20
Chin | $15
Sideburns/Cheeks | $25
Full Face | $35
*Must not have used any prescription topical retinoids, Retin A or Alpha Hydroxy/Beta Hydroxy Acids for 30 days prior to waxing. Waxing services cannot be performed if you have taken Accutane in the last 12 months. If you are taking blood thinner medication waxing is not advised due to these medications thinning the skin.