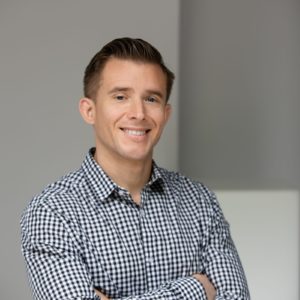 Dr. Ernesto Medina
DC
Dr. Ernesto Medina, DC was the former founder of the Bay Area Health and Wellness Center in San Jose, CA, a Functional Nutrition and Neurology based health center focused on helping people with chronic unresolved health struggles that conventional medicine has been unable to help.
In 2012 he graduated from Life Chiropractic College West in Hayward, CA and went straight into clinical practice. He is currently a member of the International Association of Functional Neurology and Rehabilitation, and the Kharrazian Institute where he continues to stay up to date with the latest research and clinical applications in functional medicine and clinical neuroscience to better serve his patients.
Dr. Medina is a contributing co-author of the best-selling anthology book, "Break Free To Stand In Your Power". The intention of this book is to provide powerful wisdom, tips, and insights around stepping more into your power and purpose and becoming more empowered in your life, health, business, and career. This book will become a powerful resource to those looking to learn and grow around empowerment and the remarkable courage it takes to start on the empowerment path.
Education:
Doctor of Chiropractic from Life Chiropractic College West

B.A. in Psychology from University of California San Diego
Post Graduate Training:
Functional Neurology Seminars: 

Anatomy and Central Neurological Pathways

Peripheral Vestibular Disorders and Cerebellum Disorders with Applications

Central Vestibular and Cerebellar Disorders with Applications

Neurology Eye Movements for Diagnosis and Treatment Applications

Basal Ganglia and Hypokinetic Disorders with Applications

Kharrazian Institute: Comprehensive Functional Medicine Training

Neuroinflammation Clinical Strategies and Treatment Applications

Autoimmunity Clinical Strategies and Treatment Applications

Hashimoto's Clinical Strategies and 

Treatment Applications

Diabetes and Dysglycemia Clinical Strategies and Treatment Applications

Infertility, Prenatal Care, Maternal Health Clinical Strategies and Treatment Applications

Apex Functional Medicine Seminars:

Mastering the Thyroid

Mastering Brain Chemistry

Mastering Functional Blood Chemistry

Functional Endocrinology